The MS3Pro ECU is the undisputed champ of PNP solutions for your Mazda Miata. These aren't your typical home-brew DIY systems. Rock solid hardware with a decade long lineage of user interface/software.
Features:
Fully Plug and Play Installation – No wiring required for basic functionality.

Average install time is under 1 hour!

Base map is pre-loaded to help your engine start on the first turn of the key
Real time tuning and data logging with a laptop connection
8 GB internal data logging with built in SD card
Supports most aftermarket wideband sensors
Completely configurable, live tuning:
16×16 Fuel Tables allow high resolution tuning
16×16 Ignition Tables
Multiple Acceleration enrichment strategies
Closed Loop Idle Speed Control
Air Conditioner Control
Up to 4 sequential fuel injector channels with individual trim tables (minor wiring change required if you want to enable sequential injection, as most of these cars were not wired for sequential injection from the factory)
Onboard high impedance injector drivers
Allows removal of stock airflow meter
Allows adding a variable TPS – no special mods needed!
Advanced Feature Set (included as standard features on PRO)
12×12 Air Fuel Ratio Target Tables for use with wide band O2 sensor for precise tuning and table trim.
Built-in 2-step rev limiter / launch control with flat shift
Onboard high impedance injector drivers
Real time barometric correction
Programmable voltage regulator control for NB alternator swaps
Internal 4-bar MAP sensor reads up to 44PSI of boost
Overboost protection
Rally style anti lag
Closed loop boost control (Requires boost solenoid kit)
Knock sensor input with adjustable sensitivity, crank angle windowing, and more
Table switching input. Change fuel and spark maps on the fly for different fuels, nitrous activation, etc.

CANBus connector allows interconnection of other MegaSquirt-compatible devices for additional functions (EGT Input, Automatic Transmission Controller, Additional Sensors…..the possibilities are limitless!
VVT CONTROL
The MS3Pro comes equipped with full closed loop VVT control. This can be VERY useful if you plan to retrofit a 2001+ VVT engine into a an earlier model chassis, as you can simply use one of the spare outputs to drive the VVT solenoid, as well as keep the later crank/cam sensors.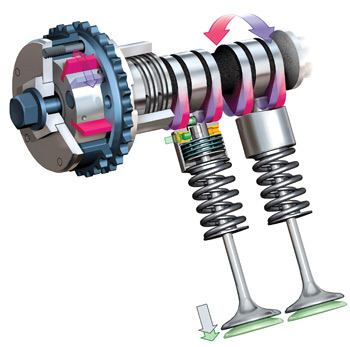 What's included?
Miata MS3Pro PnP ECU
MSPNP RS232 serial tuning cable
Tuning Software and Documentation on USB memory stick
6′ Vacuum Hose for MAP Signal and 'T' fitting
Four Screws for ECU mounting
Registered version of TunerStudio and MegaLog viewer included
Make sure to use our Custom TunerStudio Dashboard, designed specifically to help make tuning your new build intuitive and easy!
NOTICE: ECU's and Electronics cannot be returned under any condition!