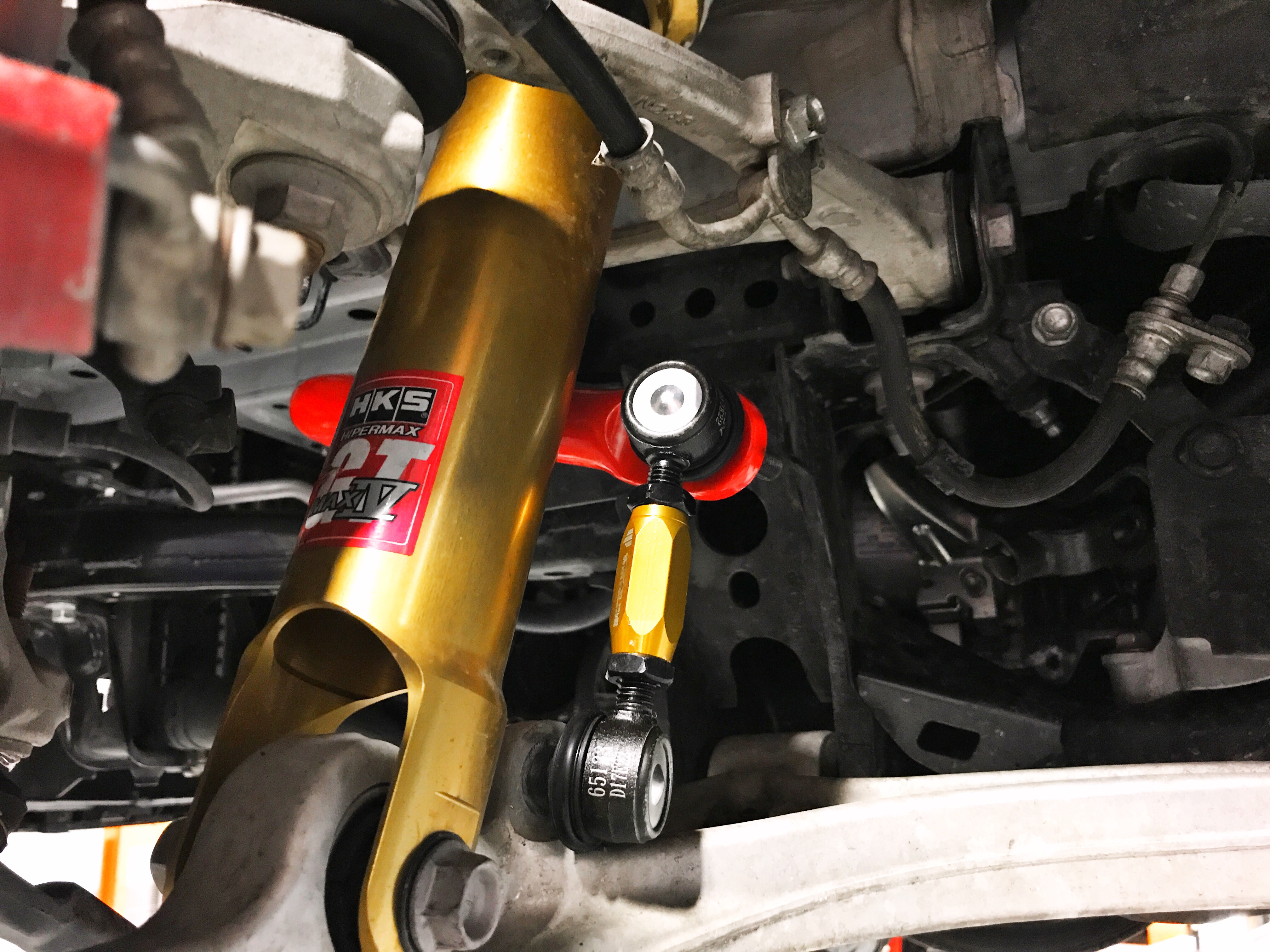 The ND Miata is new, it's still a nice NEW car. If you own one you probably don't want to be shooting in the dark when it comes to modification. You'd probably like to keep things tasteful, functional and overall exhibit QUALITY while maintaining the "nice car" persona, right?
My first impressions of our 2016 ND Club Package had me over joyed with the incredible balance, excellent power delivery for a seemingly under-powered 2 liter power plant and overall a pretty comfortable ride, even with our atrociously neglected Michigan roads. There were certainly areas for improvement but where? What could we improve and how?
A lot of our customers are under the impression that suspension modification is like building a character or a car in a video game. You start out with 100 points to distribute between categories like Handling, Acceleration, Braking. The common mind set is that if you INCREASE cornering ability, you must DECREASE ride quality or comfort. After 10k miles of testing, I've settled with the following mods that will transform your ND without sacrifice in any of the important areas and in fact, it improved ride quality at the same time.
Coilovers: HKS Hipermax IV GT LINK HERE - Fully adjustable system. These are assembled and configured right out of the box in the optimum settings. No need to even adjust your ride height unless you don't like the very tasteful position they come configured for out of the box. First thing we noticed is that they got rid of the freeway bounce that is present on the factory configured suspension. Switchbacks were now way more manageable and didn't seem to upset the balance of the car one bit, it even settles immediately when you intentionally throw aggressive inputs at the wheel. These are completely rebuildable and can be serviced here in the USA.
Anti-Sway: Eibach Anti-Roll Kit Front & Rear Bars LINK HERE - These bars are super high quality fit and finish, perfectly bent high quality spring steel that were designed around the near perfect balance of this car. This helped tremendously to keep our ND flat and digging into each corner without that crazy body roll the stock bars leave you with. These also come with new collars and bushings that have ZERK fittings installed! Yep, they are serviceable using quick connect grease fittings.
End Links: Whiteline Sealed Heim Joing Adjustable Links LINK HERE - These are just killer and when compared to the factory links it's clear to see where the room for improvement is. Now that you've got a much more stout bar working to keep your car flat, don't rely on the puny toothpick links that came with the car. Toss these on and you can corner balance, then forget about it forever.