We're currently in possession of a 2006 MX-5 (customer vehicle) and just last night picked up our own NC last night (white sport package).
With the success of our previous NA/NB EFR/Garrett V-Band Side Mount turbo system we've decided to repeat the process on the NC.
These will NOT be entry level, mild steel budget kits that simply "work", we've set out to produce a premium kit with top quality components at a price that wont break the bank. Full stainless, schedule construction that flows inside as good as it looks on the outside.
All three of the first vehicles will be using the EFR 6758 V-Band Internally Gated, Internal BOV turbocharger. The 2006 is a 2.5 swapped car, we've designed the flange with larger ports to accommodate each 2.0L and 2.5L with the maximum flow - with 1/2" Stainless construction.
Features:
Precision tig welded, fully back-purged
Full Stainless Construction
Thick Sch40 primaries (321 is stabilized with Titanium for the ultimate in crack resistance)
0.500" CNC'd Flange
CNC Port Transitions
High Flow Merge Collector
Bottom Mount AC + PS Compatible Design
No cutting or modification of the engine bay
Entire setup ships under our $9 shipping program (Continental US)
Premium Bar/Plate FMIC with full aluminum charge pipes
[B]If you are interested in a discounted rate for the first batch of kits completed please reach out to us [email]Products@Fab9Tuning.com[/email][/B]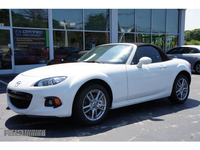 Our NA/NB kit: